We've been hard at work this summer improving and re-writing the Underrepresentation Curriculum lesson plans. Up until now, the curriculum has consisted of a large, relatively confusing set of documents on Google Drive.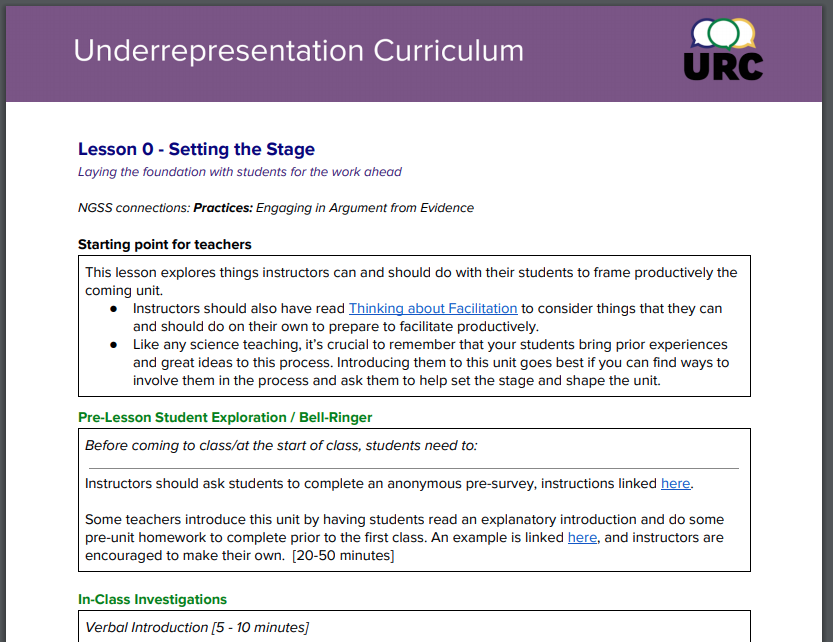 The new lessons are available today as PDFs. They:
Are easier to read, understand, and use
Reflect decades of combined experience
Include NGSS connections
Refer to a common set of activities and practices
Contain links to all the resources and references you need
Are released under a Creative Commons license
To see the new lessons, check out the Curriculum page on our website!